6
Yes
None
1
Search the collections
/collection/floor-and-table-lamps/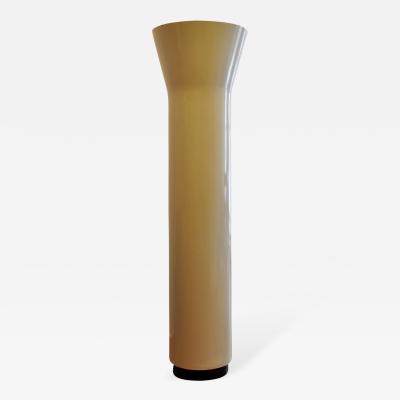 Modernist Floor Lamp
[ITEM No. 17-FL0001]
Modernist floor lamp formally from the Ciby-Geigy Pharmaceutical Headquarters in Basel Switzerland. We have attached period photos of the lamp in the origin setting.
H.72 in.
D.21 in.
Bag Turgi 1930s Modernist Desk Lamp
[ITEM No. 15-T0004 ]
A fine Bronzewarenfabrik desk lamp, Zurich Switzerland.
The warm hue of the refine silk shade balances the conservative rational of the nickel-ed brass hardware.
H.24 in
D.15.25 in
BAG Turgi Floor Lamp, Switzerland, 1936
[ITEM No. 16-FL0002-C]
An extremely rare and beautiful lantern style floor lamp from the Swiss lighting design society BAG Turgi, Switzerland. The heavy tripod base elegantly terminates with a brass ball finial. The existing silk ...
Read More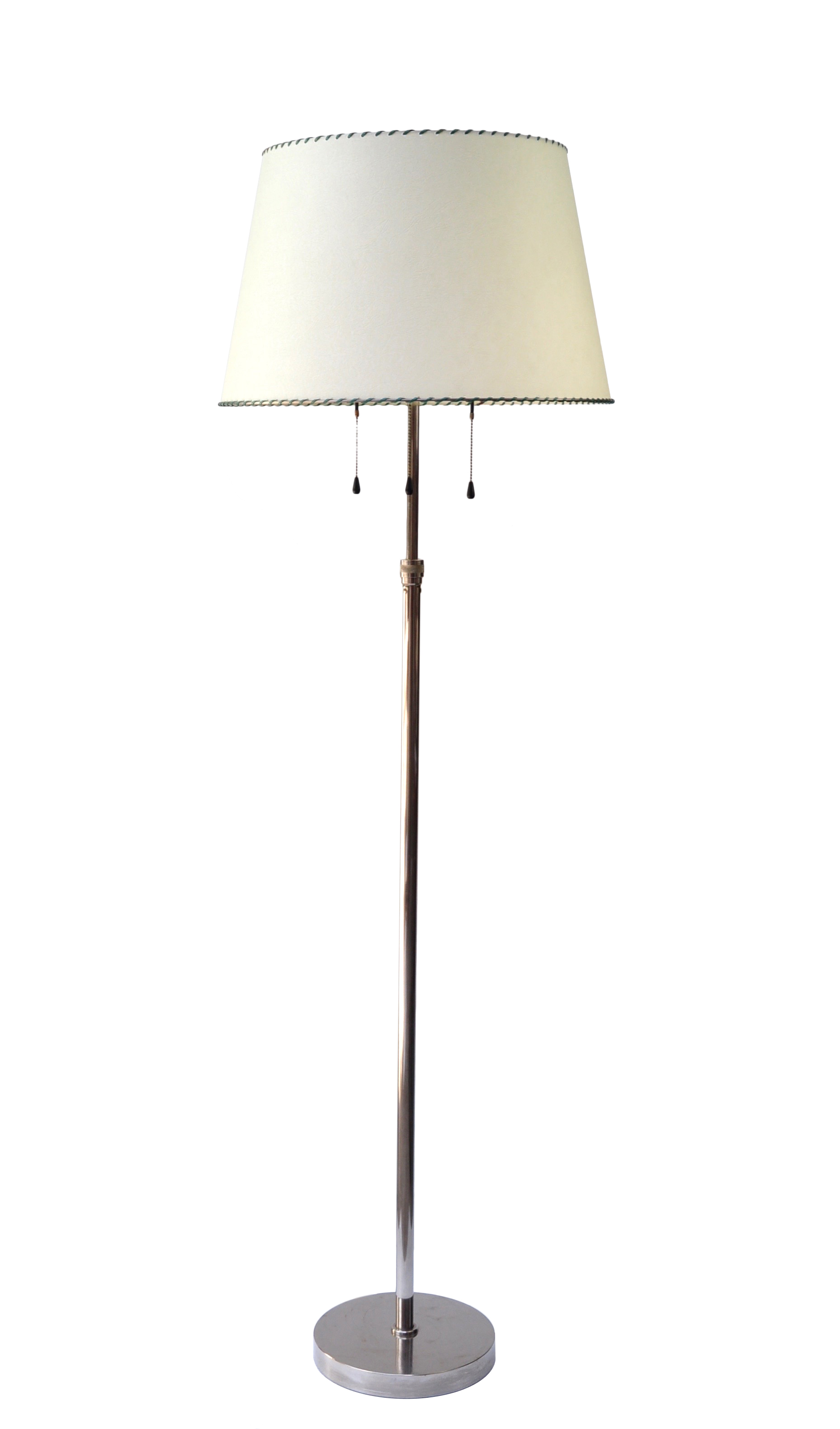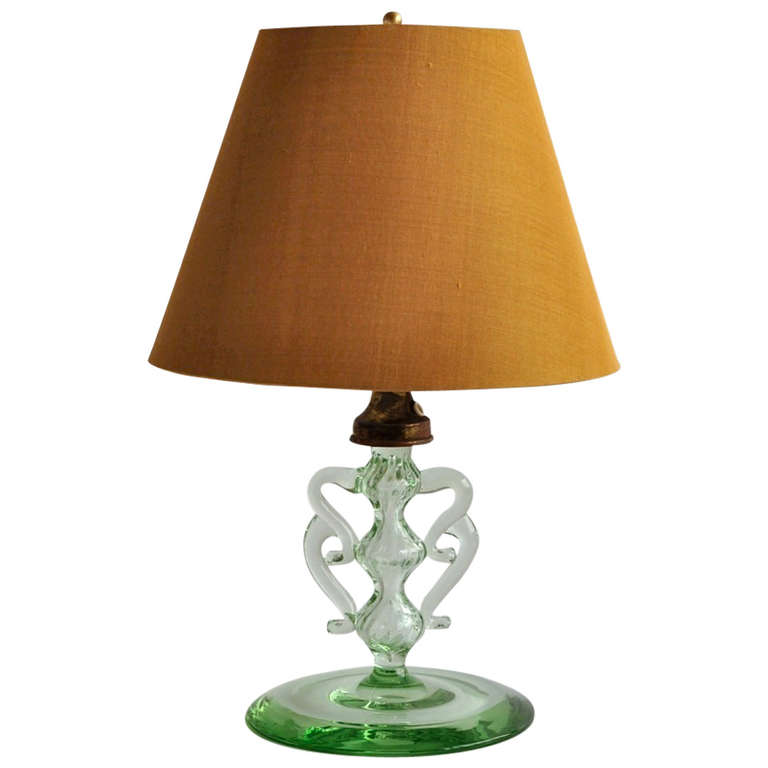 Classical 1920s Glass Table Lamp
[ITEM No. 14-T0001 ]
A sinuous urn-like green glass attached by richly aged brass complimented by a light caramel silk shade. The lamp is in excellent condition the shade is custom made by Rayon Roskar in House Shades. The height ...
Read More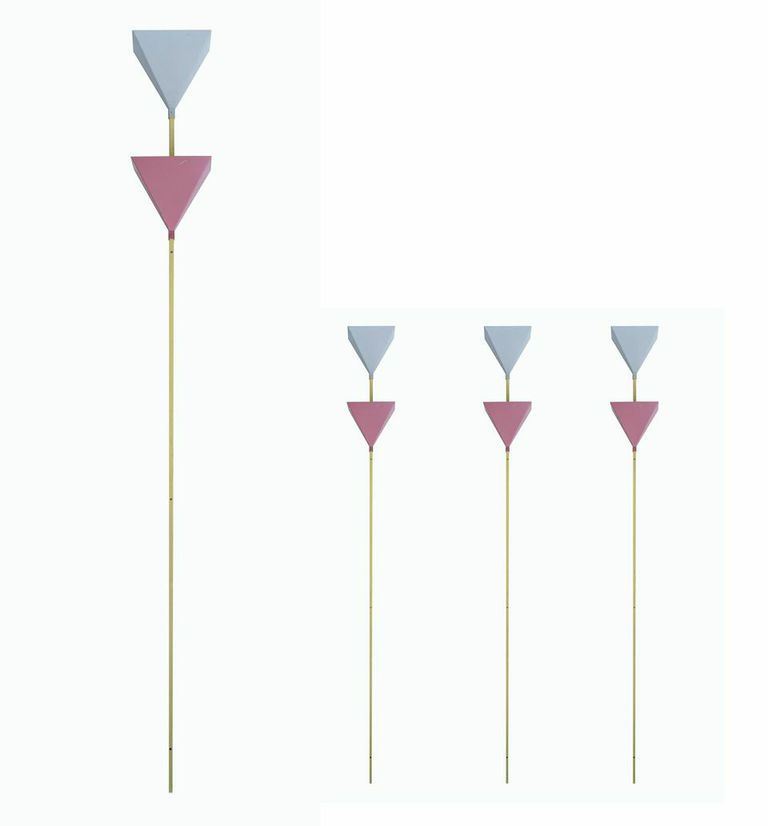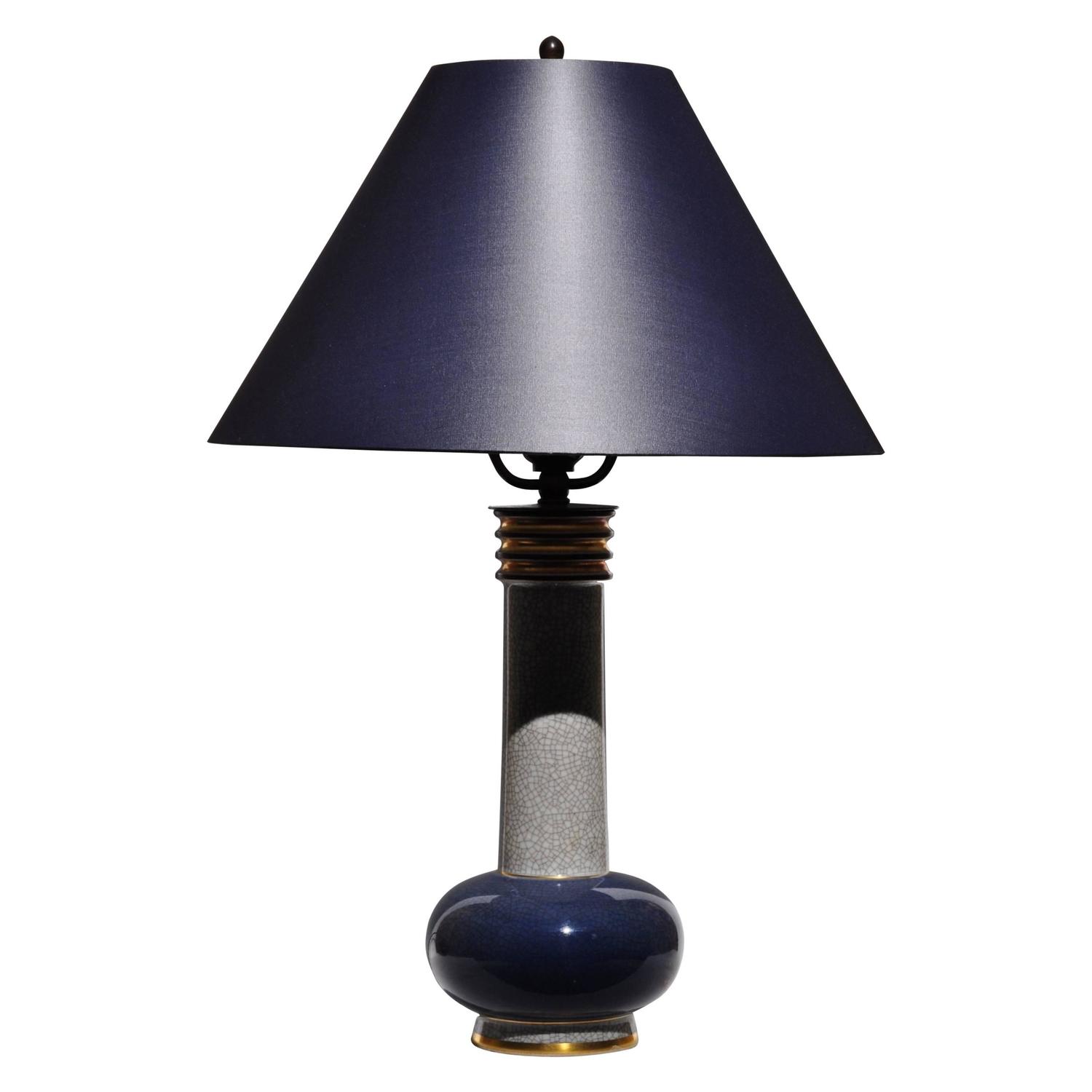 Early Royal Copenhagen Table Lamp, Denmark 1940s
[ITEM No. 14-T0002]
Early Royal Copenhagen porcelain table lamp with blue and gray crackle finished with gold to bottom and top extremities. The patinated brass hardware and total look of the lamp attest to the high quality of Roy...
Read More
Floor Lamp, Switzerland, circa 1960
[ITEM No. 13-FL0001]
This floor lamp looks great in most positions and finding that just right angle is part of the charm of this simple design. It can be leveraged upward as seen here or downward beside a preferred reading chair....
Read More